I was really excited to read about geeking out this week. I want to first say that I use the term technology in a much broader way than most do. The definition of technology is:

I think when most people think of technology they think computers, tablets, smartphones, etc. When I think of technology I think of those things too but I also think of robots, motors, hammers, nails, saws, hot glue guns, paint brushes and the many other tools that can be used to apply scientific knowledge to make stuff. I should, I'm a STEM teacher! I am so excited to be part of and to encourage participation in what is known as the "maker movement". Take a look at this article if you want to know more about it. I think the maker movement is built on the principles of geeking out. Maker spaces across the planet are filled with people geeking out – sharing ideas and skills, providing feedback to each other and creating high and low tech stuff that is absolutely mind blowing. In my classroom maker space we pipe in youTube videos (like this one I used with my KG-2's to make Squishy Circuits) and instructional sites like Instructables (a huge go-to in my world). We are even starting to contribute to this community of makers. Here is an example of a youTube video one of my students made to help other students with programming their Lego NXT Mindstorm robots: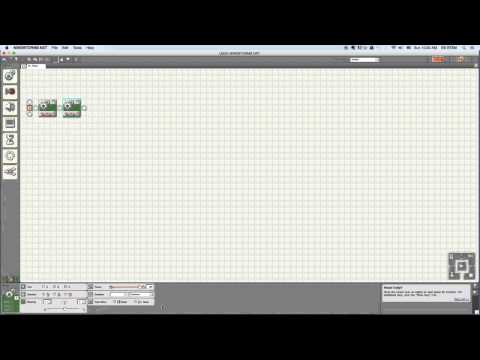 I have added a page with some of my favorite STEM and Tech Books to this blog (a short list right now, but I will be adding more very soon). Please take a look if you are interested in more about the maker movement.
Where I have a lot of work to do to truly create a great geeking out space is to develop a culture of honest feedback that can really encourage my students and to help make their work better. The problem is that they tend to always look to me for the feedback.
"Unlike what young people experience in school, where they are graded by a teacher in a position of authority, feedback in interest-driven groups is from peers and audiences who have a personal interest in their work and opinions."
My class for most students is interest driven. I do have some work to do to give opportunities for independent exploration but there is certainly a lot of interest in what we do.  There are plenty of experts in my classes that can provide valuable feedback for my peers and even the non-experts have valuable opinions to share. How can I empower them to take a greater role in providing feedback for each other? How do I encourage feedback that is honest and at the same time respectful? I am trying to break down a culture that fears failure. I want them to embrace it as part of the learning process and I hope that means that feedback can be more honest and productive. I have a long way to go but I think that my STEM classes are on the way.